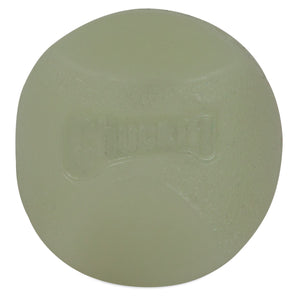 Petmate
Chuckit! Max Glow Erratic Ball
Special Offers:
We are excited to announce that we have become affiliates of Petmate.* This allows us to offer exclusive deals to our customers Direct. All you have to do is click here*
You will get:
The same high-quality products you love and trust
Factory Direct pricing
Bonus!!! Enter these promo codes when you check out and save even more!
Product Description
Keep your dog's curiosity up in the air when you toss a Chuckit! Max Glow Erratic Ball his way.  This durable, iconic, geometrically shaped durable rubber ball goes every which way but loose, bouncing erratically for hours of endless, unpredictable entertainment.  Your pup will be engaged physically so he'll get plenty of exercise, and he'll be challenged mentally too. 
The Max Glow uses state of the art technology to keep the game going well after dark by absorbing light from any light source so it lights up for up to 30 minutes after dark.  The corners are square so it bounces without rhyme or reason, sending your dog all over, trying to catch it.  It is constructed of long-lasting rubber that is gentle and safe on his mouth, teeth, and gums and is super easy to clean too. 
It is a perfect fit for the ChuckIt! Launcher and is medium in size so it is the ideal size for loads of fun.  The dimensions are 2.5" X 2.5" and it weighs just 0.03 LB so it is lightweight, easy for you to toss and easy for him to tote or chase.  Proudly made in the USA at an eco-friendly facility.
Review
This glowing square ball is the best dog toy ever! This past summer, I took my dog and the ball to the beach. It was great fun and we didn't have to stop playing right at dark. We really even like it better when playing in the vacant parking lot near our house because the toy can really show its stuff, bouncing like crazy all over the place. I plan to get the Launcher and I am sure that will be a whole new twist of fun. The product is made safe and durable. After five months, it is still in great shape and my dog is a chewer.
---
Share this Product
---
More from this collection