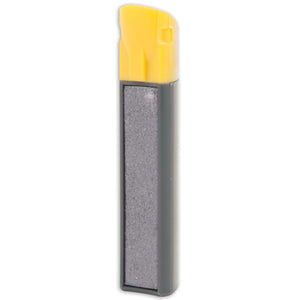 Petmate
JW Gripsoft Styptic Powder
Special Offers:
We are excited to announce that we have become affiliates of Petmate.* This allows us to offer exclusive deals to our customers Direct. All you have to do is click here*
You will get:
The same high-quality products you love and trust
Factory Direct pricing
Bonus!!! Enter these promo codes when you check out and save even more!
Product Description
When your kitty gets a nick, it's good to have JW Gripsoft Styptic Powder on hand.  Whether the cut was from having his nails trimmed, a brush with a tree, or whatever the injury was caused from, this product comes to the rescue.  The dispenser's application cap is designed to pack the antihemorrhagic agent of styptic in a quick, convenient manner to stop bleeding in its tracks, instantly. 
The built-in nail file is an added bonus that removes nail trimming burrs from nails that have been cut.  This product is good for use on pets of all ages and sizes.  There are two dispensers in each package.  The ingredients are Ferric Subsulfate, Talc, Bentonite, Silicon Dioxide, Benzocaine, and Ammonium Chloride. 
The dimensions are 3.9" X 3.9' X 0.8" and it weighs only 0.09 lbs. for easy handling.
Review 
Good thing I thought ahead and bought this along with the clippers. I did snag her nail a little bit because she jumped when someone walked in the front door. I quickly applied the Styptic stick and she didn't even realize she had been nicked and no blood got on my furniture, clothes or carpet.  It worked instantly. My advice is to grab one in foresight rather than hindsight.
---
Share this Product
---
More from this collection