• Accessories • Beds • Buyer's Guide • Toys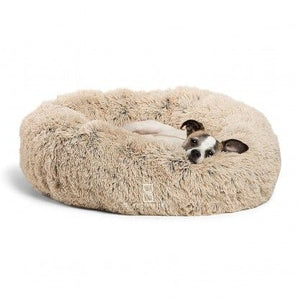 Introduction Just like humans appreciate having something to lay their heads on to lay down and rest, so do dogs.  Similarly, dog doors come in many shapes and sizes, as well as needs and wants. Finally, dog toys have many considerations that should be given some thought. This article will go through somewhat unconventional thoughts on buying these pet products. Dog Beds You know a happy dog when you see one don't you?  How can we be so sure that dog beds are a necessity in your dog care regime? Comfortable dog beds are necessary if you are concerned...
---
• Beds • Buyer's Guide • Cocker Spaniel • Dog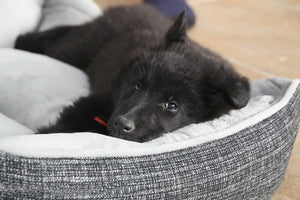 There are eight important items you must consider when purchasing a bed for your dog. Considerations 1. Does it provide proper support? Your small dog obtains the same benefits as you do from a bed that offers adequate support; its skeletal system maintains a proper alignment. A bed that sags or is lumpy is not supportive, putting your little dog at risk for neck and back problems. It is as unhealthy for your small dog to have his neck up at an angle on a plush bed that does not allow him to lay his head down, as it would...
---
• Beds • Big Shrimpy • Mat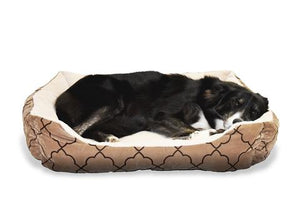 Although pet crates are talked about a lot on this blog, sometimes it is important to recognize some of the other items we sell here at Pet Crates Direct. Pet crates do have their benefits but without any accessories, they aren't that useful nor comfortable for your dog. This is why it is important to kit out your pet crate with things like blankets and toys, so your dog can feel right at home. One of the most important accessories is a dog bed and these can also be used outside the crate. Having a dog bed which is...