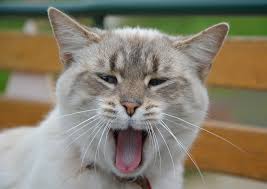 Introduction Can cats "talk"? Absolutely. Is cat vocalization easy to understand? Not always – but the more time you spend with cats, the more you'll pick up the language. Ask most non-cat owners what sound cats make and they'll say "meow". That's true to a point, but it's kind of like saying that the sound dogs make is "bow wow". "Meow" is just one of many sounds that make up feline vocalizations. Pitch and Length of Vocalizations One of the most important keys to understanding cat vocalizations is evaluating pitch, duration, and volume. Generally speaking, the lower the pitch the...
---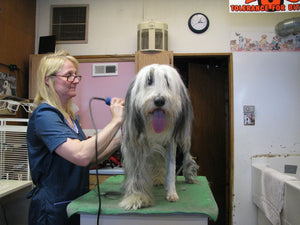 Introduction It's always a challenge; do you take your dog to the groomer and pay to leave your baby in the hands of strangers, or do you do it yourself, and save money...but perhaps don't do as good a job as a professional could?The good news is, it's now easier than ever, with the extensive lines of products specifically for pet grooming that you can now find in almost any pet care store, to do a thorough, professional job of dog grooming yourself. The trick is finding the right tools and supplies for the size and type of dog you...
---
• Grooming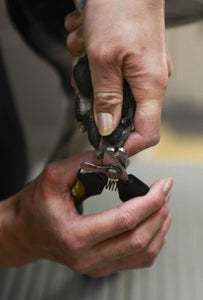 Introduction Pet grooming is essential for the well being of your four-legged friend. Dogs, cats, and even rabbits need pet grooming, no matter if it is about nail clippings, de-matting, and hair combing. Flees and ticks could be a problem if you don't wash and comb the hair. Pet grooming makes your pet's coat healthy and shiny, and these create the right premises for incredible skin health. Bonding Many dog owners say that pet grooming makes an excellent opportunity to bond with the animal. You will enjoy a better relationship with the pet. Don't pull the animal's hair or cause...
---
• 36" dog crate • Crate Size • Dog • Dog Care • Dog Crate Sizes • Dog Crates • Finnish Spitz • Grooming • Medium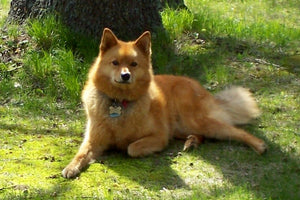 Finnish Spitz Quick Facts: AKC recognized in 1988 Lifespan: 13-15 years Size: Medium Energy: High Recommended Crate Size: 36" dog crates* Return to main Dog Crate Size Breed Chart. Finnish Spitz is one the breeds considered as national dogs of Finland. This dog has a thick coat with small ears. The Spitz itself is taken from a German word which means "sharp". This dog can live in colder climates like those that are found in the North. At first glance, this breed resembles a polar wolf, but it is a friendly dog.  The origin of Finnish Spitz is not clear, but most...
---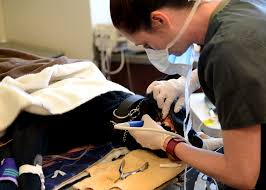 Most people don't know this, but basic dog care is as much an art as it is a science. On the scientific side of things, you have to know the proper amount of food to feed your dog in order to keep it healthy and in tip top shape. Conversely, when you consider the more artistic side of basic dog care, you must keep in mind the proper look and feel of your dog – especially if you are considering entering your breed of man's best friend into a dog show or two. So, in order to learn and implement...