• air approved dog crates • Airline Approved • Dog Crates • Pet Travel • Travel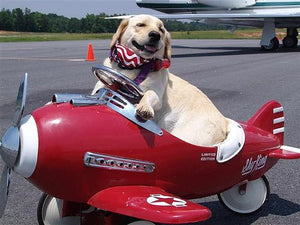 A large number of dogs fly every year. If they could talk; a majority of them would beg their owners never to force them to rehash the experience. Whether on a business trip or vacation, most dog owners never leave without their pet. Albeit costly, taking your dog on a plane is an experience that is worthwhile. Unless your dog is so small that is can be tucked and crated under your seat, where you have much more control, he or she will fly in the cargo hold. This is a traumatic experience for some dogs. Some get stressed to the extent...
---
• Airline Approved • Buyer's Guide • Crate Size • Crates • Dog Crates • Pet Travel • Travel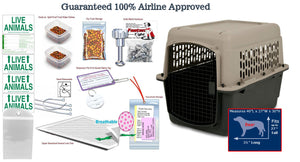 Introduction If you are thinking of traveling with your dog by air, you will need to get an airline approved dog crate. There are many manufacturers out there who make dog crates that are International Air Transport Association (IATA) compliant but some of the dog crates may not live up to the standards that they claim to have. There are risks associated with air travel such as air bumps and you will want to get a crate that can hold its own under such circumstances. We will take you through how to choose the best airline approved dog crates and...
---
• Buyer's Guide • Carriers • Pet Crate • Pet Travel • Petmate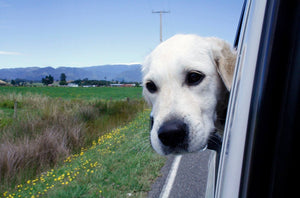 Introduction Having a pet crate can save you so much time. They provide a ton of benefits when it comes to toilet training and keeping your pet secure. In most cases, they are used for both security and travel, especially since airlines will not let you fly unless your pet is contained. If you have all the right equipment in the crate, you will be allowed to fly. This can be a pain if you don't know what you need and if you miss anything such as dog food and water. Make sure it is dry food. Failing this can...
---
• Pet Travel • Travel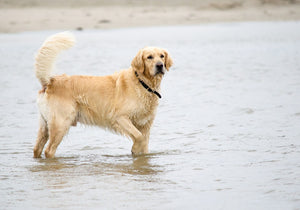 A family holiday is something everybody loves. The sun, the fun, and the food – a holiday is like a week in paradise, wouldn't you agree? However, when you go on a "family" holiday, there is often someone who is left behind and they are also a crucial part of the family – the dog. Many hotels with not allow pets in their rooms and, as a result, your little dog cannot come on holiday with you. This means that you will often have to find a dog sitter which will cost time and lead to a few headaches if...
---
• K&H • Pet Travel • Travel • Vehicle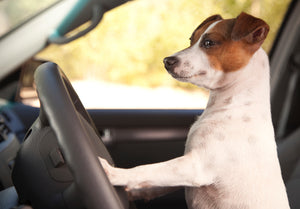 Getting a pet crate is very important for both you and your pet. They will ensure that your pet has security and privacy when they're at home. They also have a range of other benefits, including easy travel and transport. However, although pet crates are awesome and they are becoming more accepted as time goes on, new buyers don't really know what to look for. They dabble around and waste their money on poor, low-quality brands. In addition, many new buyers are looking for a crate for one specific purpose, whether it be of airline flights or long car journeys....