• Beagles • Boxers • English Springer Spaniel • German Shepherd • Golden Retriever • Labrador Retrievers • Pug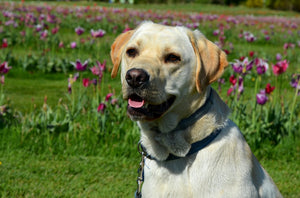 When it comes to dogs, there are a ton of types and breeds to choose from. They all have different looks and personalities and some are better at some things than others. For example, guide dogs are usually made up of retrievers whereas you're more likely to see a pug on social media doing something funny. They are all very different and some people have specific preferences over which dog breed they prefer most. Although there are preferences, there are a select few breeds that are loved by the nation and you are bound to know a few friends that...
---
• 36" dog crate • Breed chart • Crate Size • Crates • Dog • Dog Crate Sizes • Dog Crates • English Springer Spaniel • Intermediate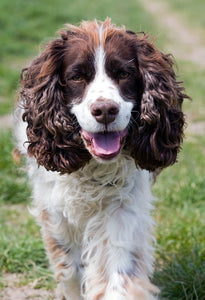 English Springer Spaniel Quick Facts: AKC recognized in 1910 Lifespan: 12-14 years Size: medium Energy: medium Recommended Crate Size: 36" dog crate* Return to main Dog Crate Size Breed Chart. The English Springer Spaniel originates from England. They are the descendants of the Norfolk or Shropshire Spaniels from the 19th century and was recognized by the American Kennel Club in 1910. Standing 20 inches tall and weighing 50 pounds, the male English Springer Spaniel is a tough and speedy hunter (the female English Springer Spaniel is an inch shorter and 10 pounds lighter). It is the 26th most popular breed...