• Buyer's Guide • Dog Crate Training • Puppy Training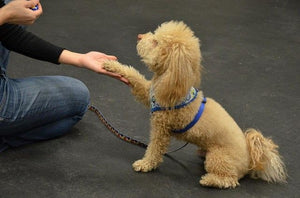 Training your dog is part of being a good pet parent.  Having a dog and not training him is like having a baby and letting him raise himself.  Dogs, like children, need guidance.  Potty and obedience training are imperative.  Training your pooch to do cute tricks, solve brainy puzzles, or teaching him to master the agility course are all optional but awesome. Even the best dog trainer needs a little help along the way.  Even the notorious dog behaviorist, Cesar Millan, was taught by his father and his grandfather.  No matter what your level, expert or novice, it is...
---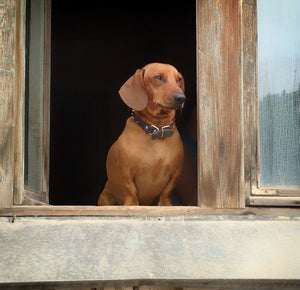 Introduction Dogs are extremely sociable animals. There is nothing they would like better than to be by your side 24/7, and as a dog owner, you probably feel much the same way about him. However, much as we would like to have our dogs with us all the time, the facts are that dog food does not come for free. This means that in many family groups both adults have to work. In addition, if you have children, they have to get an education, which means they need to go to school. It is a harsh reality of life, but...
---
• Dog • Dog Crate Training • Housebreaking • Puppy Training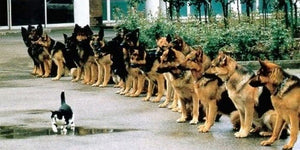 The Most Effective Dog Training Methods Training a dog is a lot like teaching a child.  Every dog, like every child, is unique.  Both have their distinct personalities, so what makes one tick might send another into a complete tailspin.  That is why one training does not fit all.  Find out what method, or combination of methods, best suits your pooch with this definitive guide on dog training.  Praise Training Fido has finally found out the answer to the question - "who's a good boy?"  It's HIM!  You can bet - he's pretty darn proud of himself.  By nature, most...
---
• 36" dog crate • Breed chart • Crate Size • Dog • Dog Care • Dog Crate Sizes • Dog Crate Training • Dog Crates • Intermediate • Norwegian Elkhound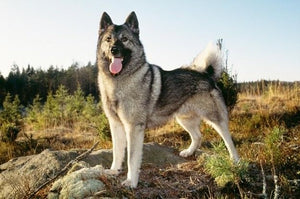 Norwegian Elkhound Quick Facts: AKC recognized in 1913 Lifespan: 12-15 years Size: Medium Energy: Medium Recommended Crate Size: 36" dog crates* Return to main Dog Crate Size Breed Chart. Introduction The Norwegian Elkhound or Norsk Elghund in Norwegian means "Norwegian moose dog". As its name suggests, Elkhounds are used for the tracking and hunting of moose (or elk), bears, and even wolves. This dog breed was presented for the first time at an 1877 dog exhibition in Norway. It is believed to be one of the oldest dog breeds with Elkhounds having been found buried in Viking burial grounds! Breed The...
---
• Buyer's Guide • Dog Crate Training • Dog Crates • Precision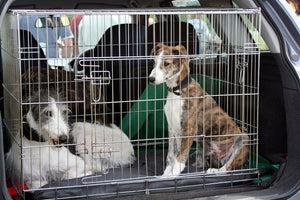 Crating training your dog is one of the best things you can do. Crating allows you to take advantage of your dog's natural instincts of being in a den, allowing you to achieve all sorts of goals. One of the main advantages of crating a dog is for toilet training, as you can teach them that the crate is their bed, which all dog will refuse to make a mess on. Crating can also make the dog feel calm and less anxious, especially on long journeys. Although crating your dog is a fantastic idea, new owners don't really know what...